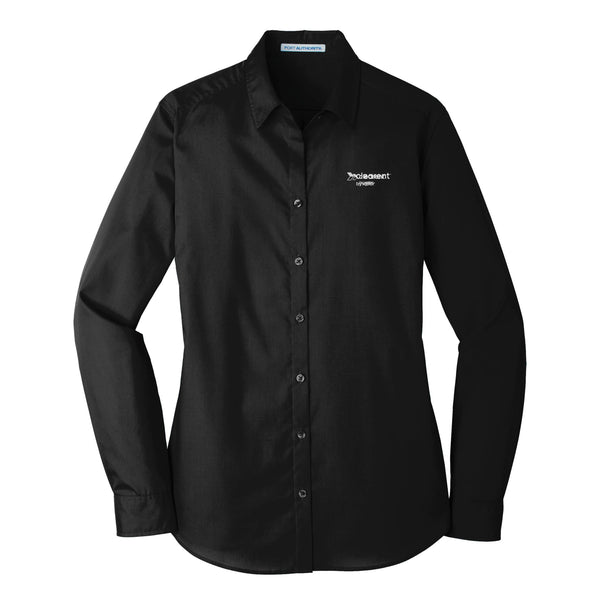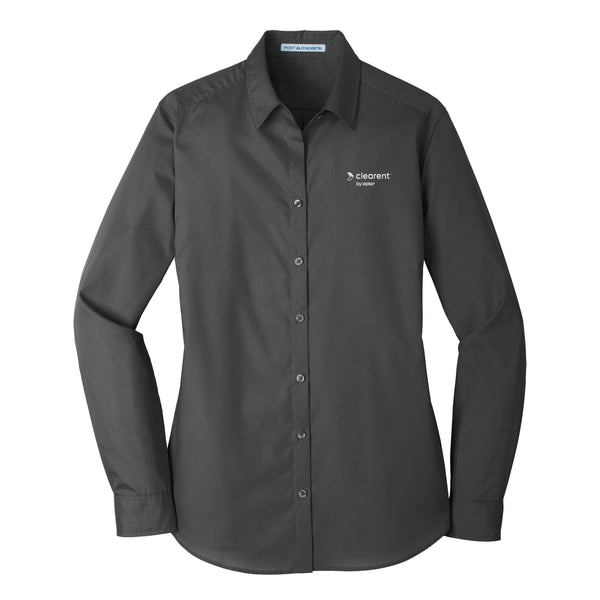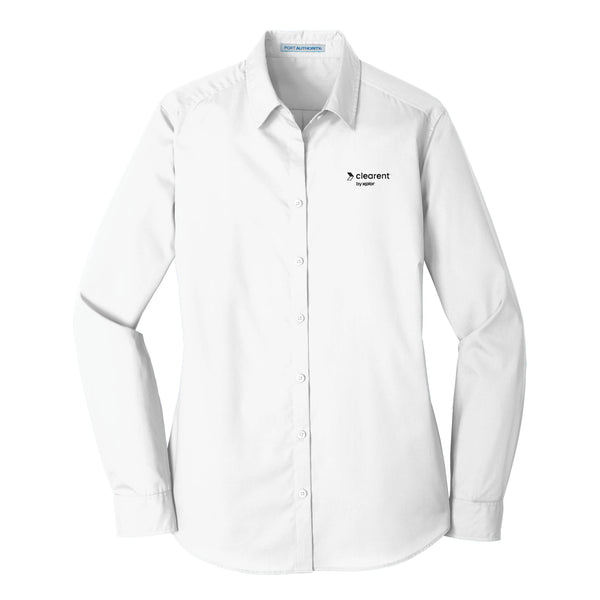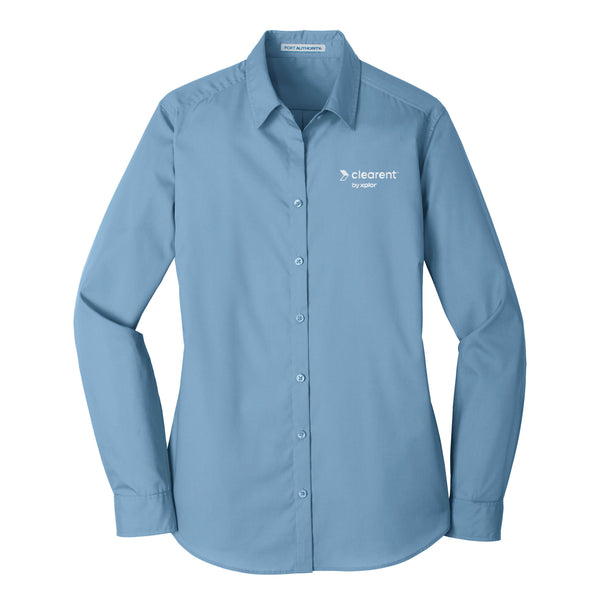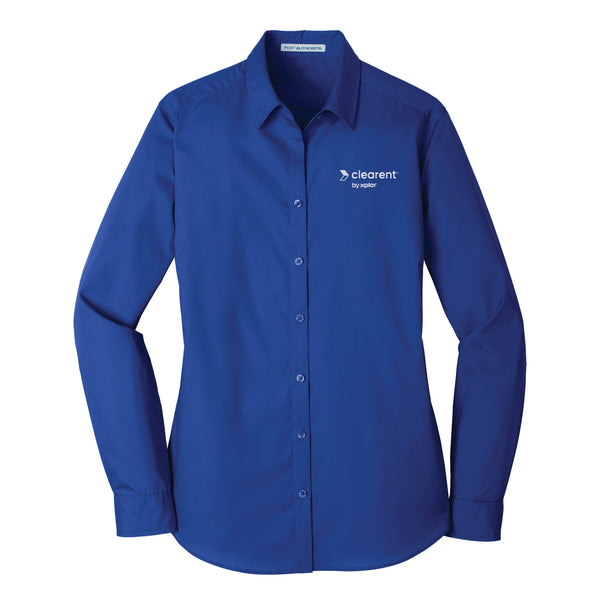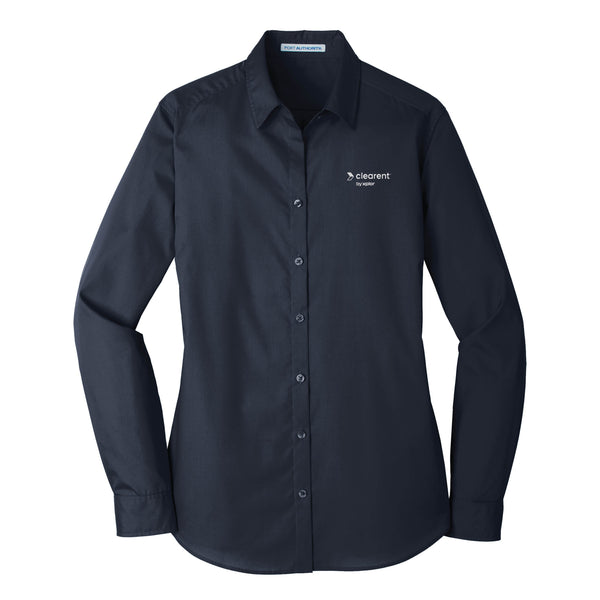 Clearent: Ladies Longsleeve Carefree Poplin Shirt
Lightweight and breathable, our cotton-rich shirts keep their professional edge thanks to a stain-release finish, which releases stains during washing. Budget-friendly and durable, these virtually carefree shirts feature an Easy Care blend and finish. They also color-co
PRODUCT MEASUREMENTS
| | | | | | | | | |
| --- | --- | --- | --- | --- | --- | --- | --- | --- |
| | XS | S | M | L | XL | XXL | 3XL | 4XL |
| Size | 2 | 4/6 | 8/10 | 12/14 | 16/18 | 20/22 | 24/26 | 28/30 |
| Bust | 18 1/2 | 19 1/2 | 20 1/2 | 22 | 23 1/2 | 25 | 27 | 29 |
| Body Length at Back | 26 1/2 | 27 | 27 1/2 | 28 | 28 1/2 | 29 | 29 1/2 | 30 |
| Sleeve Length | 31 1/2 | 32 | 32 1/2 | 33 1/8 | 33 3/4 | 34 3/8 | 34 3/4 | 35 1/8 |
BUST
Measured across the chest one inch below armhole when laid flat.
BODY LENGTH AT BACK
Measured from high point shoulder to finished hem at back.
SLEEVE LENGTH
Start at center of neck and measure down shoulder, down sleeve to hem.
ordinate with our Core Classic Pique styles for seamless uniforming.
3.3-ounce, 55/45 cotton/poly
Easy Care
Stain release
Breathable
Dyed-to-match buttons
Open collar
Bust darts
Back box pleat
Rounded adjustable cuffs
Close (esc)
Popup
Use this popup to embed a mailing list sign up form. Alternatively use it as a simple call to action with a link to a product or a page.
Age verification
By clicking enter you are verifying that you are old enough to consume alcohol.