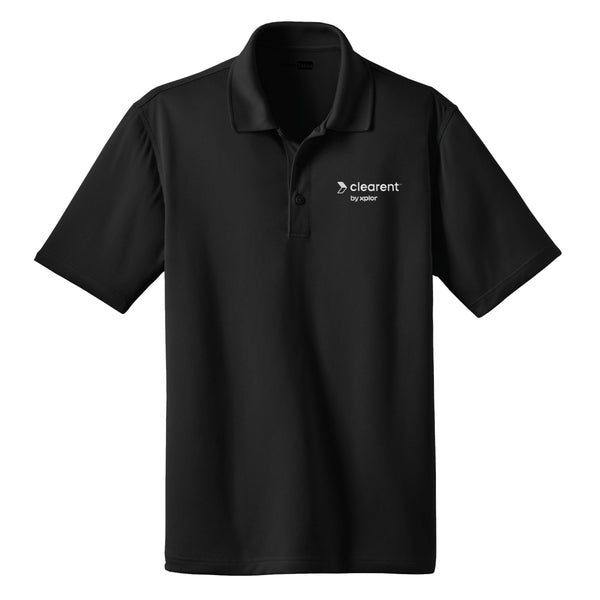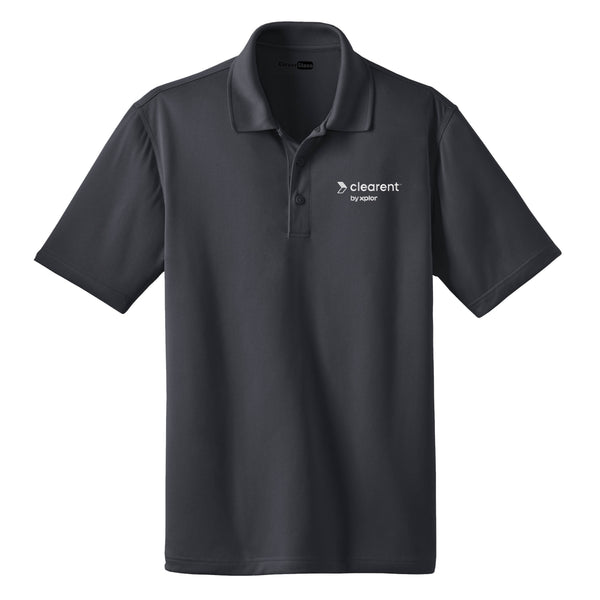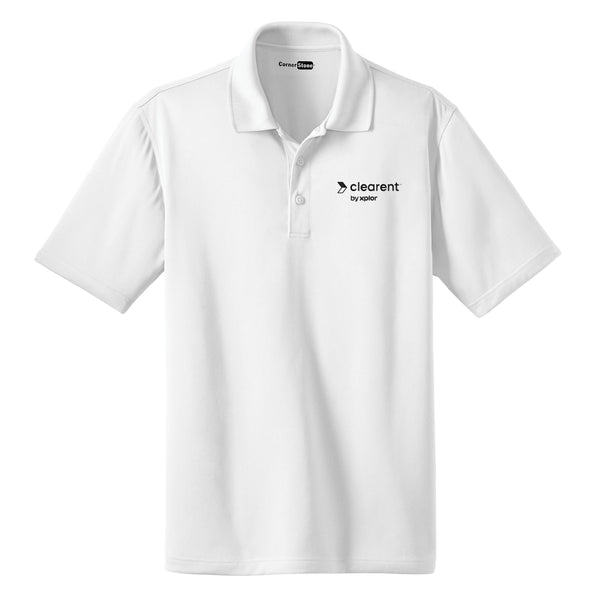 Clearent: Snag-Proof Performance Polo
View Clearent Catalog>

Cornerstone Select Snag-Proof Polo


This high-performance polo defies snags, resists wrinkles, fights odors and wicks moisture so you keep your professional edge all day long.

6.6-ounce snag-proof polyester
Rental friendly
Tag-free label
Flat knit collar
3-button placket
Dyed-to-match buttons
Open hem sleeves
Side vents

PRODUCT MEASUREMENTS
| | | | | | | | | | | |
| --- | --- | --- | --- | --- | --- | --- | --- | --- | --- | --- |
| | XS | S | M | L | XL | 2XL | 3XL | 4XL | 5XL | 6XL |
| Chest Width | 19 1/2 | 21 | 22 1/2 | 24 | 25 1/2 | 27 | 29 | 31 | 33 | 34 1/2 |
| Sleeve Length | 19 | 19 3/4 | 20 1/2 | 21 1/4 | 22 | 22 3/4 | 23 1/2 | 24 1/4 | 24 3/4 | 24 3/4 |
| Body Length at Back | 27 1/2 | 28 1/2 | 29 1/2 | 30 1/2 | 31 1/2 | 32 1/2 | 33 | 33 1/2 | 34 1/2 | 35 |

CHEST WIDTH
Measured across the chest one inch below armhole when laid flat.
SLEEVE LENGTH
Start at center of neck and measure down shoulder, down sleeve to hem.
BODY LENGTH AT BACK
Measured from high point shoulder to finished hem at back.
Close (esc)
Popup
Use this popup to embed a mailing list sign up form. Alternatively use it as a simple call to action with a link to a product or a page.
Age verification
By clicking enter you are verifying that you are old enough to consume alcohol.