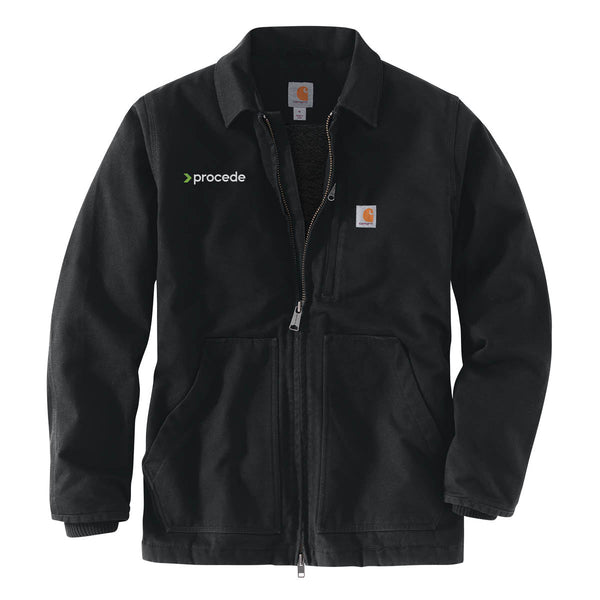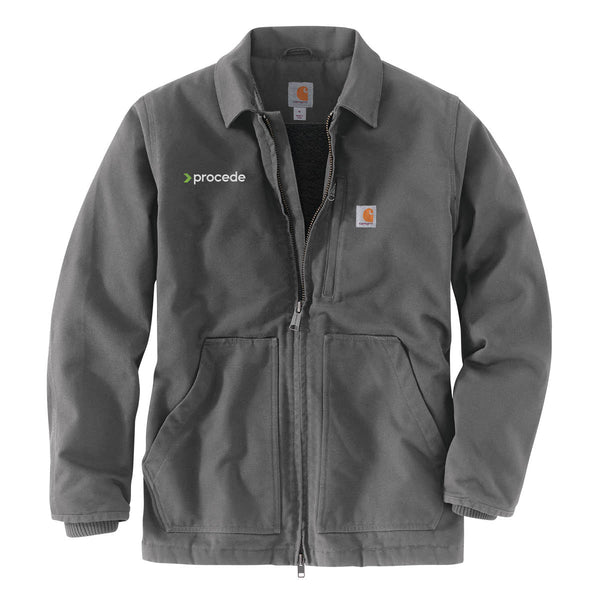 Procede: Carhartt Sherpa-Lined Coat
Classic Carhartt style meets Carhartt durability in this coat which features our signature cotton duck fabric for a tough exterior and a soft sherpa lining for warmth and comfort.
12-ounce, 100% ring spun cotton washed duck
Sherpa-lined body for warmth
Quilted-nylon lined sleeves for easy on-and-off
Under-collar snaps for optional hood (sold separately)
Pleated bi-swing back for additional range of motion
Left chest pocket with zipper closure
Two interior pockets
Two large, sherpa-lined handwarming front pockets
Interior rib knit storm cuffs help keep out the cold
Carhartt-strong, triple-stitched main seams for added durability
Carhartt label sewn on left pocket
Loose fit
Close (esc)
Popup
Use this popup to embed a mailing list sign up form. Alternatively use it as a simple call to action with a link to a product or a page.
Age verification
By clicking enter you are verifying that you are old enough to consume alcohol.